Band Lineup 2019
Friday, April 26th is the date set for the Annual FredStock Music Festival to be held at San Antonio College (SAC). The music festival is a chance for Music Business students to get hands-on learning of every aspect of putting together a music showcase.  Festival organizer Donnie Meals, who is also the Music Business Program Coordinator and faculty at SAC, says, "FredStock is hands-on training. It's part of the process that our students will be doing out there in the industry." The students get to perform music business roles from booking the bands and vendors to preparing stage logistics and creating festival promotions.
Listen | Dance | Love It
Lineup 2019 TBA

Directions & Parking
Central to downtown San Antonio, the college campus rocks on KSYM 90.1 FM and FredStock Music Festival is located in Lot #7 at the Jean Longwith Radio-Television-Film Building at the corner of Main and Courtland.
Food Trucks
Licensed food vendors are welcome to participate in Fredstock. Food trucks or booths must be totally self-sufficient, (ie: water & power). There will be access to fresh water but no direct hook-ups.  Food vendors cannot sell alcohol but are encouraged to sell water, sodas and other non-alcoholic beverages. Cost for participation is $125 per 10' x 20' space (approx.)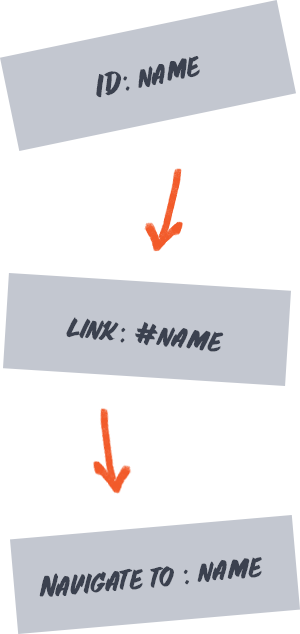 Drinks & Treats
It's very easy to set up navigation for a fullscreen website. Give each section a unique name and call that name with a #. You can use icons, buttons, images, and text for these links. Even the main menu is a possible option for triggering the smooth scrolling navigation.
Sponsors 2019
As you can see, there are many ways to use the fullscreen options built into Beaver Builder. And, now it's time for you to get creative and explore the possibilities.
Frequently Asked FredStock Questions
Answers to the most common questions about FredStockSATX. As you prepare for the day's fun and music adventure feel free to contact us anytime.
---
Admission Cost and Age
Free. All ages welcome. Rockers 21+ must show a valid Texas Driver's License to purchase alcohol.
---
ATMs
---
Band Merchandise
Bands will sell their merchandise. Buy it. Support the bands.
---
BYOChairs
Chairs are provided for the first 100 sitters, so we recommend bringing your comfy camping chairs and preferably the ones with drink holders and that neat reclining feature.
---
Do you have customer service?
Of course! Our friendly and knowledgeable customer service reps are available to answer your questions. Contact us, anytime.
---
Do you ship overseas and to P.O. boxes?
No, we do not ship overseas. We will ship to P.O. boxes. Check out our store here.
---
Parking Cost and Location
Parking is free. You can park in any San Antonio College parking lot from 9AM-11PM at no charge and without a permit.
---
Pets
Sorry, pets are not allowed on the school campus. Service animals are welcome and have a water station located at the KSYM booth.
---
Smoking Policy
Smoking is not allowed on the school campus, however a smoking section is provided on the city sidewalks with a great view of the show.
---
Food & Drinks
Four of San Antonio's premiere Food Trucks will supply delicious eats from their menus (menu pricing applies). There will be alcohol for sale through a fancy local vendor or two. BYOB and outside alcohol are not permitted. Come eat and drink and dance.
---
Firearms & Weapons
Nope. None. No.
---
FredStock Merchandise & Fiesta Medals
Of course! Pre-order and pick-up available. Contact us for more information.
---
What's your return policy?
No returns, however we do exchange for the right size.
---
Alamo Music Center
Edit Point Studios
San Antonio College
La Prensa
Donnie Meals
Music Business Program Coordinator at San Antonio College
Julie Good
Technical Communication | Musician | Digital, Social, and Event Marketing | Web Developer | Songwriter
Questions about getting involved? Drop us a line to find out more!
Be A FredHead. Be A Sponsor.